Spanish paella is the most representative dish of our cuisine outside Spain.
It is a great subject of debate, especially between the Valenciansand the rest of the Spaniards in the country, who often make their own version of paella. For Valencians, this dish should not be a source of improvisation, as there are several types of paella that have their own recipe.
Types of paella
This is why it is difficult to know exactly how many types of paella there are, because for the more traditional, mixed paella is an invention and should not be considered a traditional dish, while for others paella is made of poultry and seafood. Despite this, we have tried to compile a list of the seven best known versions of this typical dish.
Valencian Paella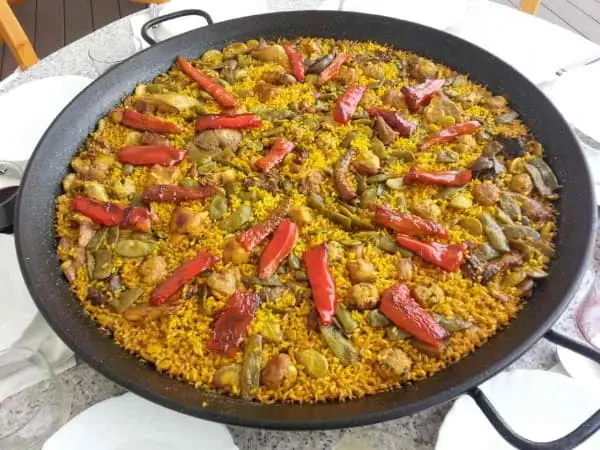 This is the best known and is prepared with a sauté of garlic, onion, pepper and tomato and, as a basic ingredient, rabbit. In this recipe, the most important thing is to cook the rice properly, so it is advisable to follow the instructions and the quantities.
Meat Paella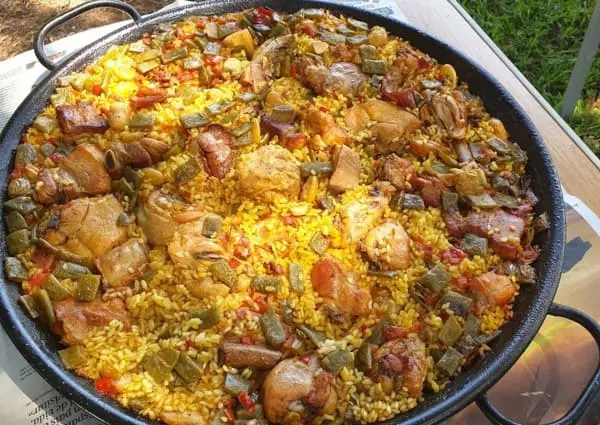 This version is the most commonly prepared in Spanish kitchens, as it is a variant of the Valencian paella, but with chicken instead of rabbit, previously marinated with pepper and sweet paprika, and peas can also be added.
Seafood Paella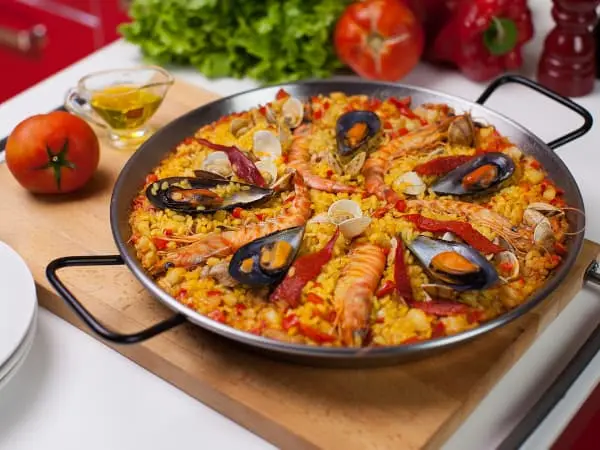 A typical dish for beach days. This recipe, as the name suggests, usually contains squid, shrimp and mussels or clams. Here the rice takes on the flavour of seafoodand makes a delicious snack to accompany a white wine at a beach bar.
Mixed Paella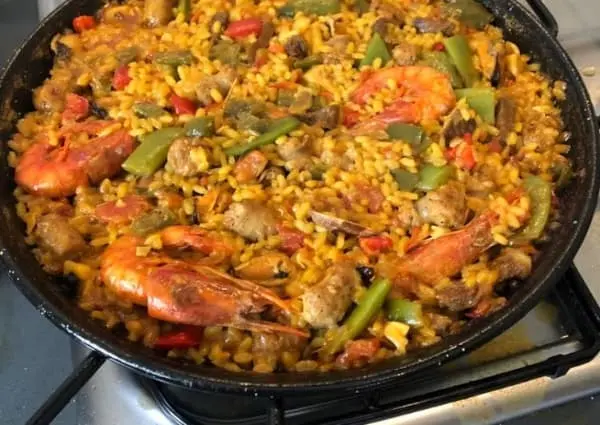 For many, an invention that should not be called paella, for others one of the most famous types of paella outside Spain. Here, seafood is mixed with meat. First the sofrito is cooked, then the meat is added, then the rice, the ingredients are left to cook and finally the seafood is added.
Black Paella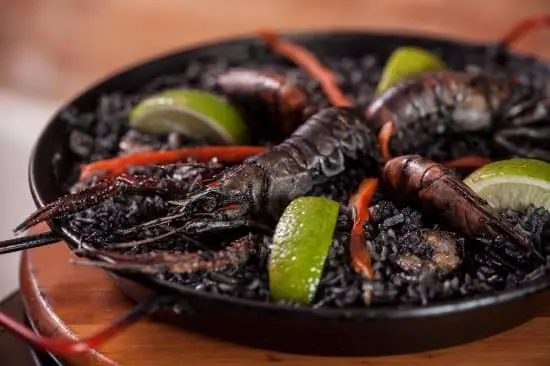 This typical Galician dish is characterised above all by its black colour, due to the squid ink. This ingredient also gives it a strong taste, which explains why it is not to everyone's taste. Its preparation is similar to that of seafood paella.
Vegetable Paella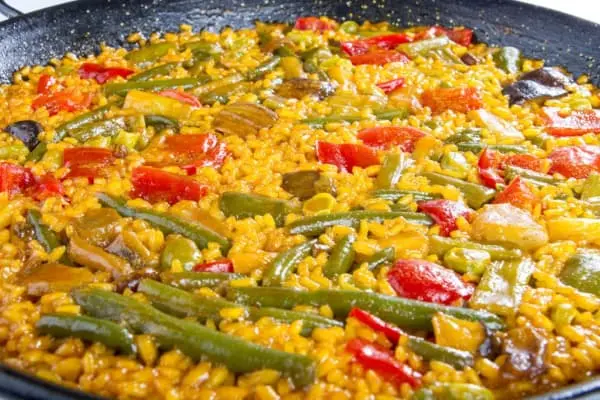 This new version of paella is mainly intended for vegetarians. It is mainly composed of artichokes, asparagus, mushrooms and some kind of pickles such as capers or olives.
Lobster Paella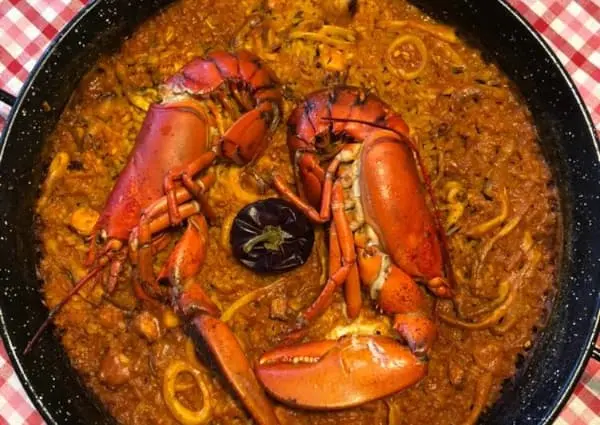 This is a different version of seafood paella as it only accepts lobster, which gives it a very special and different flavour. This recipe is the most selective of the paellas and also the most expensive due to the high price of lobster in Spain.