If you are wondering what is the most famous food in Malaga, what to try on holiday, here is a list of the most typical dishes to try on the Costa del Sol.
Sardine Skewers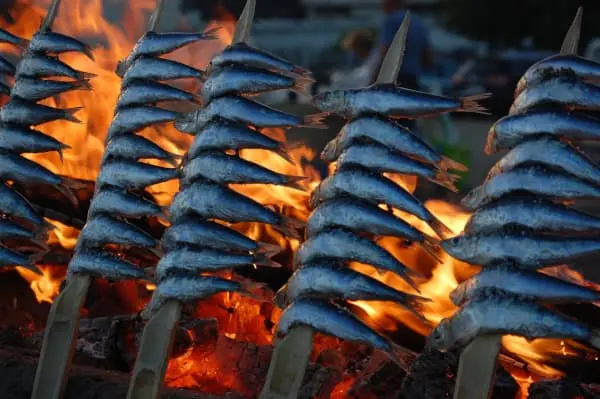 There is nothing more characteristic of Malaga than a good espeto of grilled sardines in a chiringuito (beach bar). Don't leave Malaga without trying them! They are to die for. Promise
Porra antequerana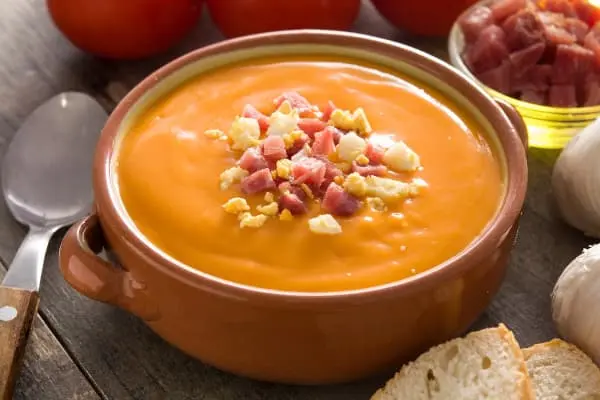 Malaga has its own fresh soup, similar to the salmorejo of Cordoba, but with some variety. It is made with tomato, green pepper and is usually accompanied by a hard-boiled egg and tuna. I love it.
Malaga Salad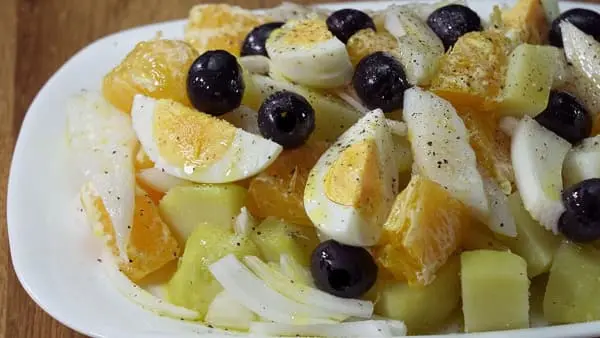 As its name suggests, it is the typical salad of the region. It consists mainly of boiled potatoes, cod, oranges and olives. A mixture of flavours that is a delight in the mouth.
Cold Ajoblanco Soup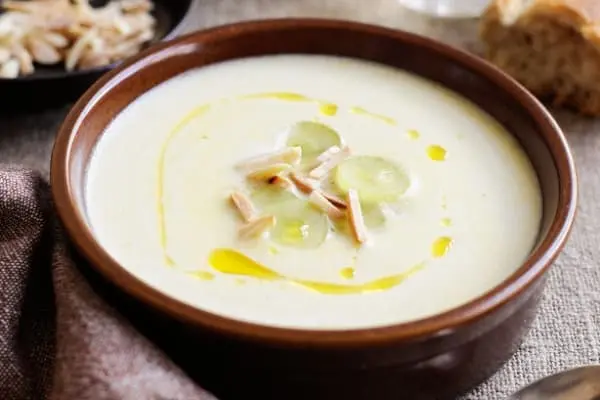 A cold soup made with ground almonds, bread, garlic and oil. It is very typical of Malaga and is served very cold. It is recommended to withstand the high summer temperatures in Malaga.
Thin shells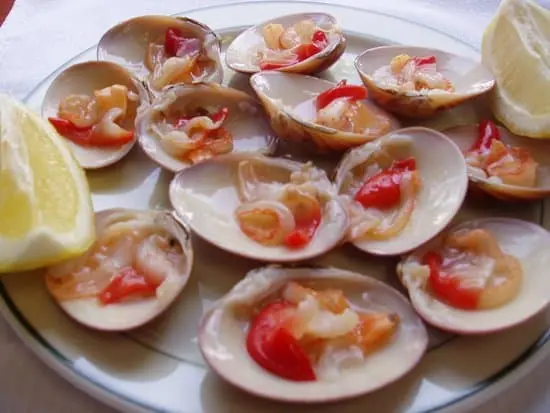 Conchas finas are typical of the whole Malaga coast and one of my favourite dishes. I promise you they taste great on their own. Don't forget to add a little salt, pepper and lemon to taste.
Fried anchovies with lemon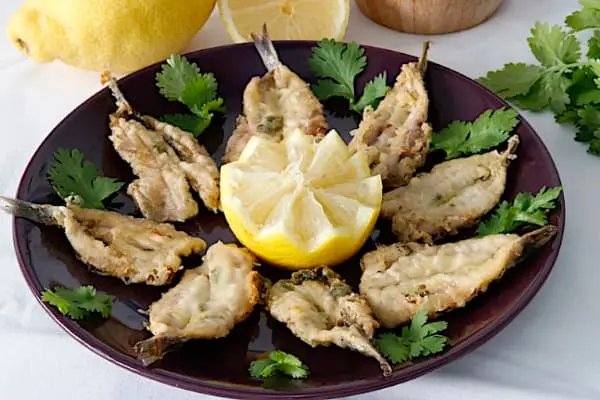 The locals call them boquerones for a reason. Anchovies are another of the star "pescaítos" (small fish) and one of the typical dishes of Malaga. From the sea to the palate, coated in flour and served with lemon. In fact, the best are those of the Victorian era.
Fritura Malagueña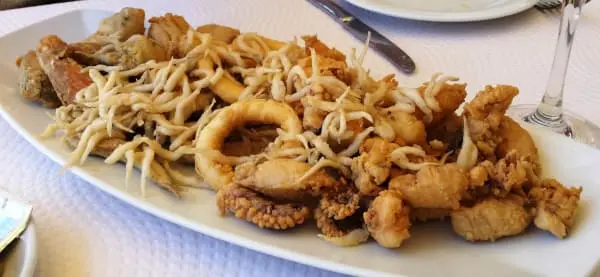 This dish is composed of a variety of fried fish and seafood. Whiting, calamari, prawns, squid, squid, marinated dogfish. Add a squeeze of lemon juice on top and you have the perfect dish.
By the way, if you are looking for a place to eat in Malaga, here is a selection of the best restaurants in Malaga according to the website El Tenedor.
Campero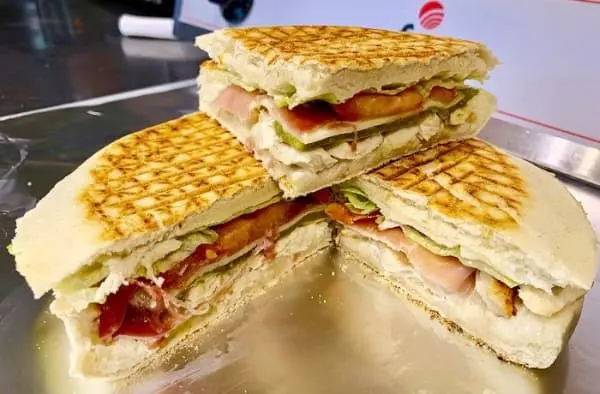 I have yet to find this fast food speciality anywhere else but Malaga. I'm going to try to get signatures to get it exported beyond the Malaga border, because it's to die for.
It's one of those dirty, filthy meals where mayonnaise drips out of your mouth, mmmmm! But sometimes it makes you very happy to eat dirty food, doesn't it? Besides, the camperos are cheap and delicious.
For those who have never heard of the campero, it is a distant cousin of the hamburger. It consists of a round, crispy and toasted bun (nothing to envy to the typical hamburger bun), stuffed inside with ham, cheese, chicken, lettuce and mayonnaise. If that's not enough, you can also add bacon or an egg, so you don't have to say you were hungry.
Fried aubergines with sugar cane honey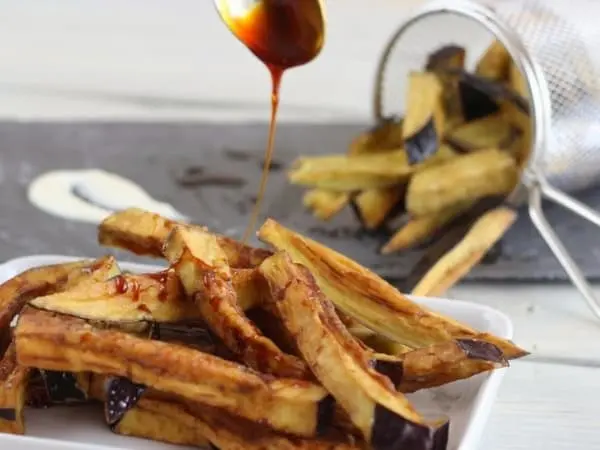 Another of my favourite dishes in Malaga is fried aubergine with sugar cane honey. Nowhere is this truer than in Malaga.
Redfish stew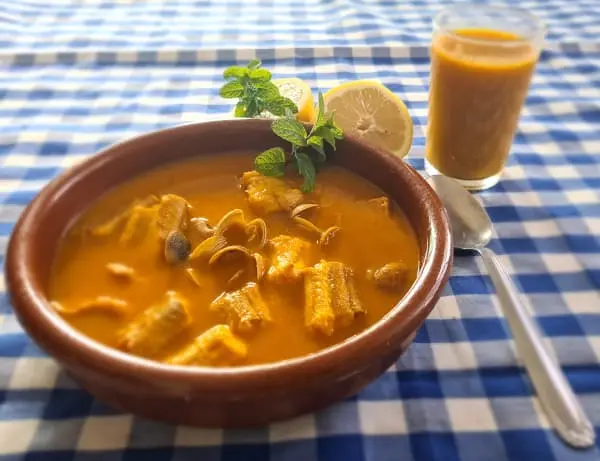 Redfish stew is a very common tapas in Malaga. It is a fish broth made with dogfish. If you're now wondering what a dogfish is, don't worry, I didn't know either. It is a mini shark from the Bay of Malaga. It is used to make this broth, which can also be accompanied by other fish, clams or prawns.
Plate of the mountain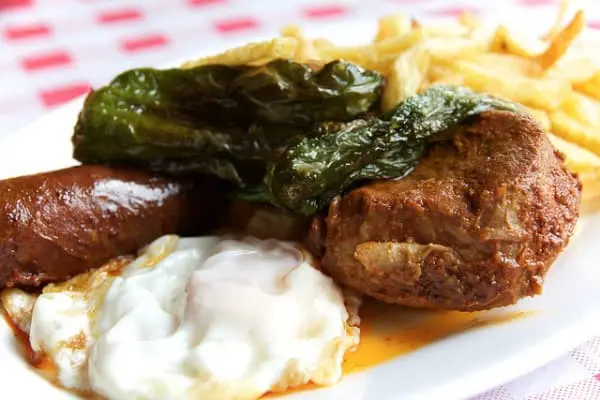 Also known as "huevos a lo bestia". The "dish of the mountains" is one of those dishes that you end up winning after a long walk.
There are many different types, with lomo en manteca, chorizo, black pudding, migas or a long etc., always accompanied by fried potatoes and eggs. As you can see, this is all very healthy and contains (almost) no cholesterol. This typical Malaga dish is especially common in the Montes de Málaga.
Gazpachuelo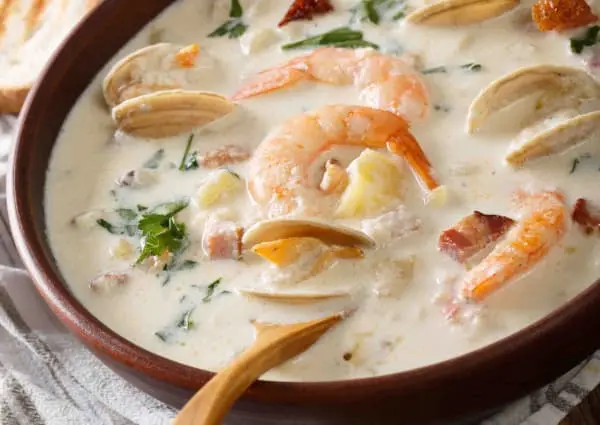 Gazpachuelo of Málaga is the most typical hot soup of Málaga. Although there are many varieties, it consists mainly of fish soup, boiled potatoes and mayonnaise. Ask for it if you go to Malaga in winter and want to get warm.
Malaga cabbage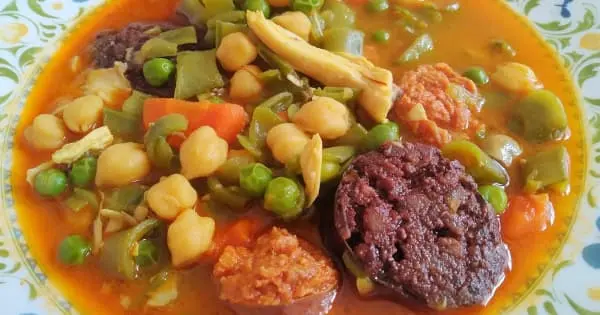 We continue with the winter dishes in Malaga, in this case it is the turn of Malaga cabbage, a stew made with chickpeas and beans.
As you can see, in Malaga, you can enjoy a wide and rich gastronomy, which added to the good climate, its beaches and activities such as golf or paddle tennis, make this coastal province one of the most attractive destinations to enjoy a complete and magnificent holiday.